Top 10 Logo Design Tools for 2018
Logo can be easily called the soul of a business marketing. From website to brochure to social media page, logo appears on each and every item that a company holds. In the long run, logo of the company becomes a symbol of trust among people and people usually remember the brand by its logo. Therefore, it becomes extremely important that your company has a logo that compliments the business and is something that would catch people's attention.
While, there are several options like hiring a freelance designer, taking a service of design agency, etc., but when it comes to pricing and time involved nothing can come closer to using logo design tools to design the logo by own. So, here in this blog we are sharing with you some of the best known logo design tools. Do take a look-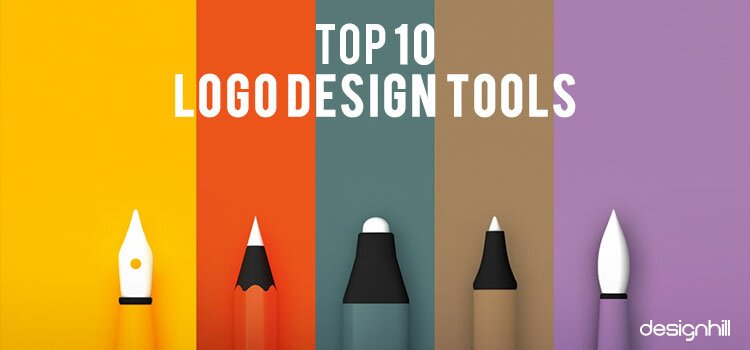 Designhill logo maker is a simple tool that can be used even by people who do not have any design knowledge to make logo's as per their requirement. It hardly takes two minutes to create a logo on this tool. All you have to do is enter text, add lines, icons and frames. Once you have done this you can preview the logo and if satisfied click on the download button to get the logo in .PNG format.
2.Adobe illustrator
Do we even need to give an introduction to this tool? One of the most used tool by designers across the globe. From professional designers to newbies, everybody can use this tool with utmost ease to create a design they love. With several drawing and processing tools, illustrator can provide the best experience when it comes to designing a logo.
If you are a first timer to this tool, then you might get confused by the sheer number of tools that is available on the screen. But, this is something that should not concern you as illustrator has help section and forums where you can ask your doubts. With several features such as integration into creative cloud, anchor point enhancements, live shapes, pen tool preview, etc., can greatly help you in creating an excellent logo design.
3.Adobe Photoshop
Whether you need a simple retouching of an existing design or need to create a complex 3D logo, photoshop can help you in either case. This is the reason that it has been one of the most widely used image editor and design creator software. With several tools such as textures, color levels, alpha masks, etc. available at designer's disposal, it can truly help bring out people's creativity. While photoshop is an excellent tool, it can be quite hard to use by someone with zero design experience.
Used for vector drawing application, this tool can be easily used by newbies as well as professional designer. It's a light drawing and editing tools, with features such as power-trace, corel connect, corel capture, etc. With it's ease of use it can be easily called as one of the most user friendly tool in the list.
5.Apple Motion
The product is one of the most efficient tool that designers can use for designing purpose. Available only for mac user, this tool allows designer to create logos with several features and design elements. The features available in the tool like dual-monitor support, Depth of Field, etc., is what makes this tool truly amazing.
Logomaker is yet another tool using which you can create a logo in less than a minute. The process involved in creating a logo using logomaker is that you enter your business name, category, tagline and then the tool gives you logo suggestion. You can select any logo from those suggestion and if needed edit those to meet your need. To get a high-resolution file you need to pay $39.95 and would receive the file in EPS, JPG, PNG and GIF format.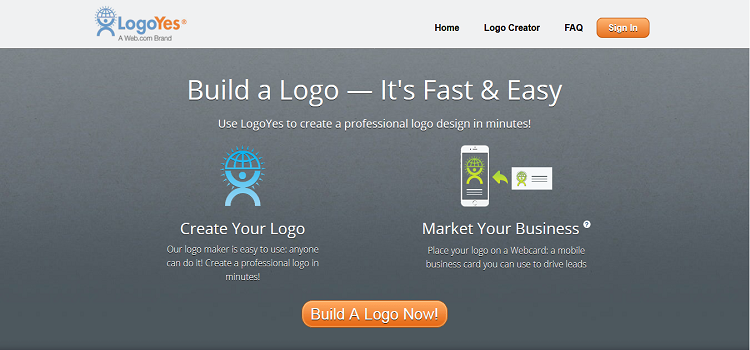 Logoyes gives a person the option to choose from their vast library of logo icons. The icons are available in image and text format and you can even categorise them based on the industry which your company belong to. Once you select an icon, you have the option to customise the image as per your need. The major customization feature involved are changing the color, font and flipping the logo to suit your need. While the logo is free, one has to pay for webcard which is priced at $.99/year.
Available only for windows users, one needs to install this tool so as to use it. It can be an easy option to create logo for professional designers as well as people without any design experience. All one has to do is select from the thousands of available icon, add their company name and customise it as per their need.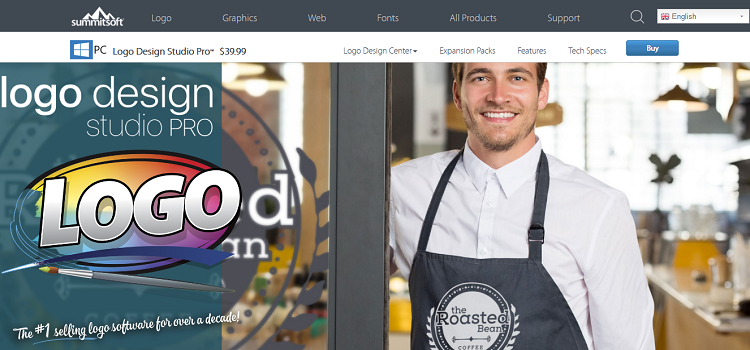 With more than 1500 templates and 5000+ logo designs, this is one software which you can look up to if you are in need of design ideas. Being in the marketplace for past 15 year is a proof of the product standing the test of time and being a quality one. Having a money back guarantee, if you aren't satisfied with design is an added advantage.
Designevo is also a logo maker tool that can help you to easily create a logo. The best part of this tool is the simplicity with which you can design a logo. All you have to do is select a icon, enter a text, add a shape you want and your logo is ready for download. You can change the background and layout of the logo if you want and then click on download button to save the logo design.
Now, we are sure that there are several other logo design tools which one can use to create amazing logo. If you know any then do share its review in the comment box below. Also, share your experience of using any of the above tool.