10 Best Elements of Android Oreo
Oreo 8.0 is the newest and the modish version of Android released in August 2017. This version is considered keener, swifter and sturdy compared to the older other versions. The first rollout was done for Pixel C, Nexus 5X, Nexus 6P, Nexus player and the other two Pixel smartphones.
Android Oreo also released two new features – Android Go and support for the implementation of a hardware abstraction layer. Android Go is software operating system distribution for the low-end phones. Smartphone giants Like MI, LG, Samsung etc are having big plans to release Oreo for their phones in the coming 2018 year.
The new features launched with Oreo pose big challenges to android app development services to keep their apps on a level with Oreo and also support older versions in parallel. Let us take a gander at the 10 best, new and improved features that Android Oreo has to offer.
Picture-in-Picture Mode: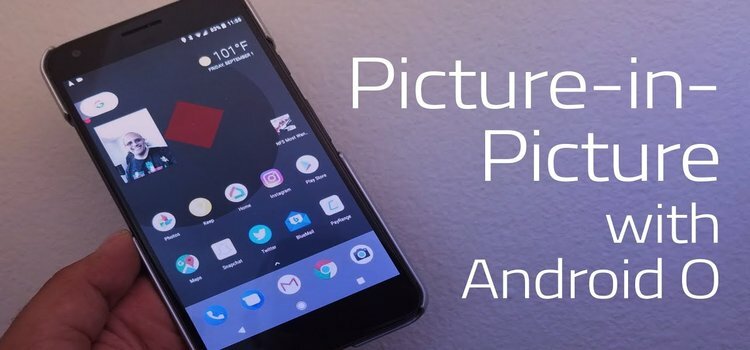 You are watching a video or taking a video call and at the same time you receive some message or email or you recall that you have to make some notes, what do you do? You have to stop the video or call to attend to these actions.
Now with Android Oreo, you don't need to stop any video. Oreo has introduced a new feature called picture-in-picture (PIP) which lets you keep an eye on video while accessing the other apps. All you need to do is simply press the Home button and the video will be resized into a movable window. But only one PIP works at a time. Isn't this stunning to continue watching while performing other things on the phone?
Twofold Speed:
Google has claimed that with Android Oreo, everything will happen at a double speed be it launching apps, image processing or boot up etc. Oreo was developed with the focus on the nitty-gritty of the software to make it fast and thus save battery life.
This is good because it means that your phone's battery will last twice to what it lasted earlier. Looking at the sunny side it will improve the speed of low end and medium end phones too.
Readily Noticeable Notifications: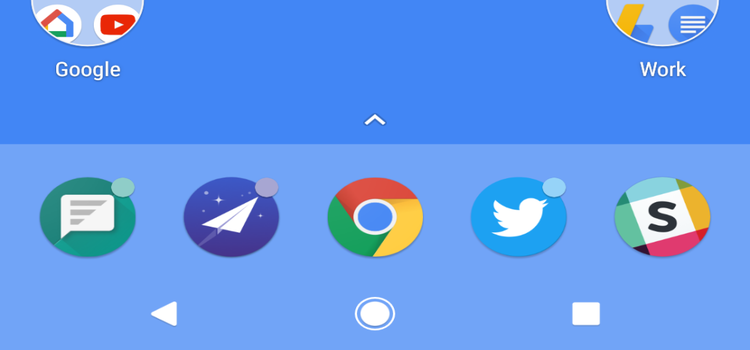 A small dot will appear on the app's icon indicating that there are notifications but unlike iOS, the dot won't have a count of the notifications rather you will have to long press the app icon to get a peek into the notification.
The best part is that with the long press you can have a look at the inside content of the notification.
Auto fills (with your permission):
With your permission, you can now autofill your details like username, password, email address etc in Chrome on your smartphone and save yourself from the pain of re-writing the details. Just like desktop Chrome version, we can now use the same for smartphones also.
Oreo will support third-party providers also like if you launch Twitter, Oreo will suggest you the username and password for auto fill.
Improved copy and paste feature: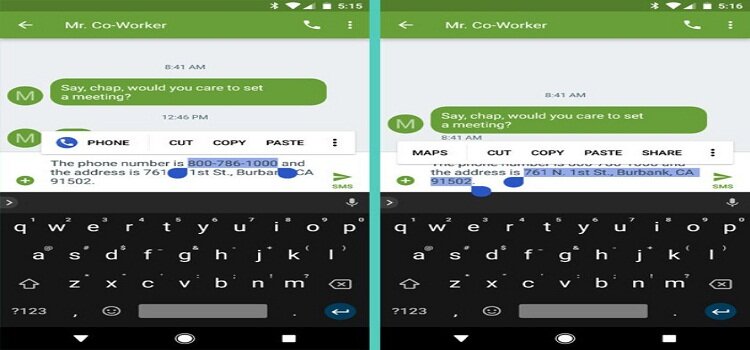 Google has brought its machine learning to use with Oreo. Now if you select a phone number or an email address or a postal address, it will link to Google's database and your contacts. Google will also show dynamic suggestions based on the selection like for a phone number it will show the call option, for an email address it will show the Gmail emailing option etc.
This will make things lot easier and faster compared to the traditional copy and paste functionality.
Bring yourself out with more Emojis:
Compared to iOS, Android falls behind when it comes to expressing users. With Android Oreo, Google has come up with 60 new emojis to help you express yourself in better ways.
The new emojis includes latest peck of expressions, animals etc like throwing up, wizard, fairy, giraffe etc. Messaging apps can't exist without these emojis and they have become sort of a part of our daily routine.
Alive app icons:
With Android Oreo, Google is trying to increase the user interaction with apps; hence they have come up with live app icons. This has made the interaction funny and enjoyable.
The app icons will change when you interact with it and even change while scrolling the screen.
Battery boost:
Google has always worked on improving battery lives with new versions. With Oreo, they have come up with minimizing the battery usage of the apps running in the background. The apps running in the background will be restricted in using the phone's battery and memory.
That doesn't mean that background apps will be non-functional, your Emails will be synced up even in the background but certain apps will be checked for battery and memory usage. This is indeed wonderful news for Android users.
Easter Egg Octopus:
Go to Settings -> System -> About Phone and keep tapping on the Android version row to enter the Easter egg section. On the android O logo, tap a few times and then press it long. You will be shown the octopus which you can drag around the screen. The octopus's head is shaped like an Easter egg. Isn't it fun?
Improved Security:
The existing Android versions scan every app we install from Google Play on our phone and wipe out the bad ones. Android Oreo has added more to it by informing the user about the scans done in the background.
Take Away:
Android Oreo really has a lot to offer but on the other hand, it is going to pose a tough question to mobile app development companies with the new Oreo features like PIP, app icons etc. Because the companies need to keep supporting the older versions and keep apps intact with the Oreo features.
Author Bio
Earleen Brown is a veteran Android application developer for reputed Android app Development Company. You can contact her to hire Android app developer to avail reliable and efficient app development services.