10+ Best PSD to WordPress Service Providers
Today, WordPress has gained an enormous popularity as one of the finest Content Management Systems across the online market. Most of the web users are using this CMS platform because it is packed with advanced features and functionalities that can help you create and manage any type of a website with ease. It comes with hundreds and thousands of themes and plugins that can make your site look unique and visually appealing.
We all know that the design of a website plays a significant role in determining the success of a site and WordPress emphasizes on providing stunning and inimitable design to your website by using WordPress theme. So you can choose any of the WordPress themes and customize it to make your site more engaging and attractive.
Basically, a WordPress theme endures shape when the design is converted by using PHP, CSS, and HTML, commonly known as PSD to WordPress conversion. It is the second step in the WordPress site development process. The entire process needs to be executed well because the theme of a website reflects the personality and brand image of a company. Therefore, it is important to choose a reliable PSD to WordPress service provider who can offer you great sort of services.
Today, in this blog, we bring you the list of 10+ most rated psd to wordpress theme conversion service providers for 2018 that can make your life easier.
MarkupHQ is a well-reputed web development company specializes in delivering high quality PSD to WordPress services to the clients across the world. The company is equipped with the professional and enthusiastic team of designers and developers who work together to offer you the superior WordPress services including PSD to WordPress conversion, CMS design, beautifully coded, cross-browser compatible WordPress theme and other development services in a short turnaround.
Hirewpgeeks is one of the popular website over the internet. It is a web development based company that offers the seamless PSD to WordPress conversion services at an affordable price. They create superior WordPress themes with high web standards in mind. WP Geeks ensure to provide Other WordPress related services to their clients.
3.

XhtmlWeaver
XhtmlWeaver is a leading web development agency deals in providing high quality W3C Compliant and delivers websites that are compatible with all the popular browsers.
An enthusiastic team of web designers and developers passionately works to provide the high-end PSD to WordPress conversion services in a short time span with reasonable price.
4.

MarkupBox
MarkupBox is one of the reputed company offering high quality and cost-efficient PSD to HTML services to the clients across the world.
Converted WordPress themes are manually coded, SEO-oriented, and cross-browser compatible and meet the standards of W3C.
5.

ValueCoders
VisualCoders is an agile web development company, specializes in offering first-rate Compliant Markup, CSS, simple and clean jQuery-based JavaScript code and most significantly PSD to WordPress service in minimum turnaround with affordable price.
6.

PixelCrayons
PixelCrayons is a well-recognized company that has been serving more than 2500 client base from over 50 countries. They are known for providing superior PSD to WordPress conversion service across the nation.
Their PSD to WordPress converted themes are cleanly coded, W3C validated, compatible with major browsers and supports software integration and accessibility.
7.

CrazyXhtml
The company holds a great experience in delivering high quality WordPress related services.
They offer plugins and themes, administration of theme settings and options, Content management via meta-box integration and customer support, etc.
8.

PSD To HTML USA
PSD to HTML USA has the ability to convert your alluring designs into a high quality WordPress theme.
Their WP themes are 100% reliable, SEO-oriented; cleanly coded with superior semantic handwritten html CSS mark up.
9.

PSDtoWP
PSDtoWP offers the finest web development services that can help you get well coded WordPress theme for your site.
Their WordPress themes are 100% well-coded, cross-browser compatible and W3C validated.
10.

PSD to ManyThings
PSD to ManyThings is a web Development Company that is backed with Front end developers and back end developers with an objective to deliver high-end PSD to WordPress conversion services to the clients all over the world.
11.

CSSChopper
CSSChopper is a reliable PSD to WordPress Development Company, offering its services with highly-experienced and professional team for PSD to WordPress Conversion.
12.

PSDtoHTMLshop
One of the leading PSD to WordPress web development service provider which deals in providing high quality WordPress themes to their clients.
They are equipped with enthusiastic team members who dedicatedly work to offer world best PSD to WordPress conversion services within a short turnaround.
13. XHTMLit
14. Markup4u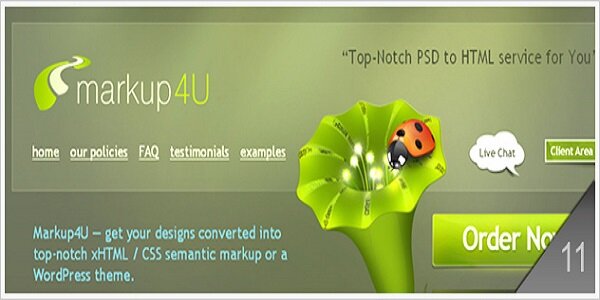 15. WPfromPSD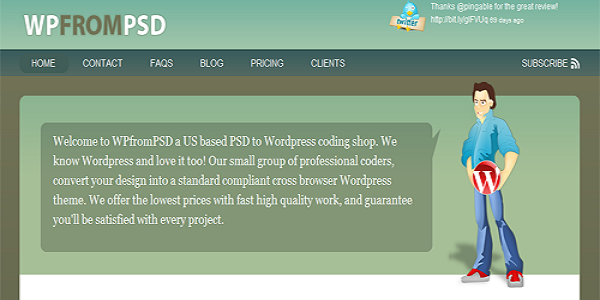 16. Slice n' Dice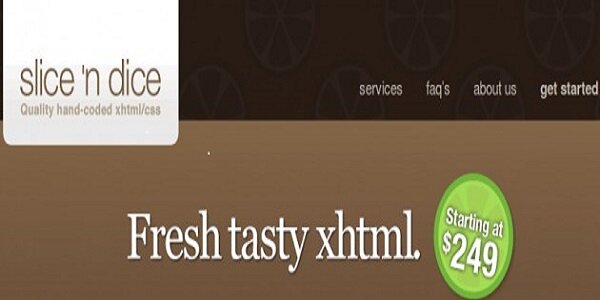 17. PSDtoWordPress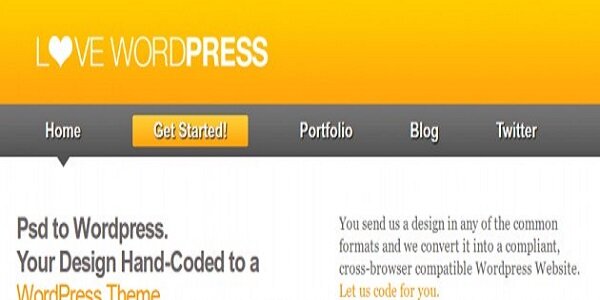 18. PSDtoAny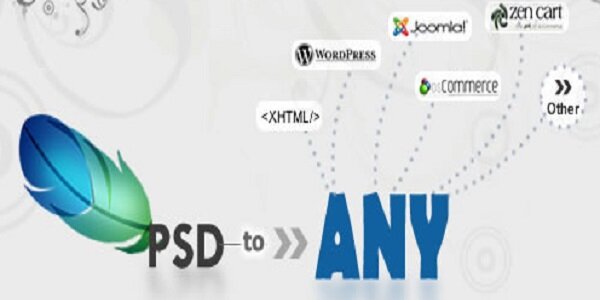 19. HTMLrockstars
20. PixelPress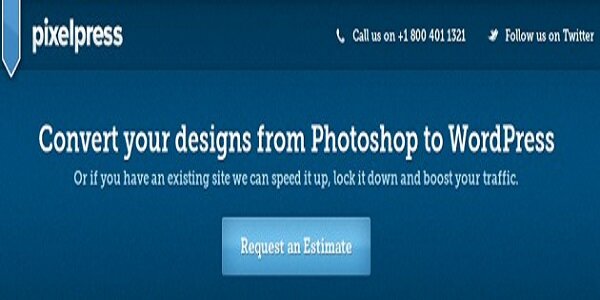 21. Netlings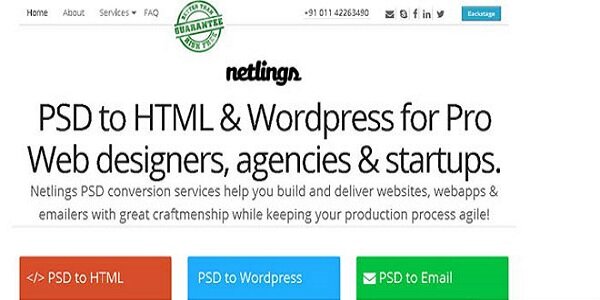 22. HTMLblender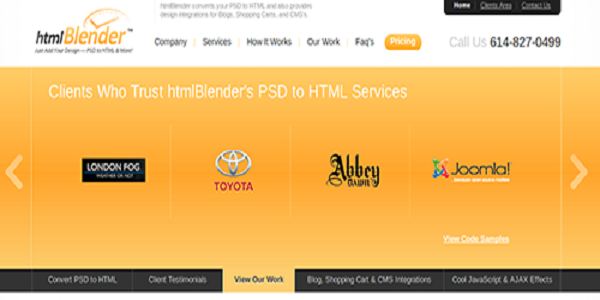 Conclusion
In the blog post, we have collected the best of 10+ PSD to WordPress Conversion service providers for 2018 that will provide you exceptional web development services at an affordable price.