Top 10 PSD to Bootstrap Service Providers for 2016
As a customer, if your requirement is an interactive and responsive website, you should always opt for Bootstrap. The effectiveness of a PSD to Bootstrap services provider depends on how they offer the best usage to their customers. Customers should be able to gain the optimum appearance and functionality out of this application. There are thousands of websites which offer such services, but here I am putting down the best PSD to Bootstrap service providers for the year 2016:
PixelCrayons is widely acclaimed for their wide expertise in the field of PSD to Bootstrap conversion. They have also been honored with several awards, such as: NASSCOM Emerge India 50 (Growth), Red Herring Asia Pacific Top 100, Deloitte Tech Fast50 India etc. They are also well known for working with the top Fortune 500 companies and their front end development is always highlighted in client testimonials.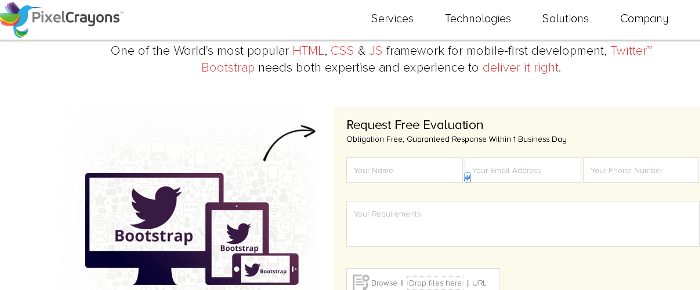 They are well known for their affordable pricing and the heavy workload they can handle with utmost efficiency. MarkupBox provides PSD to HTML conversions and theming services. Clients are offered with a variety of options, they have fast delivery times and their services cover all aspects of web development and design.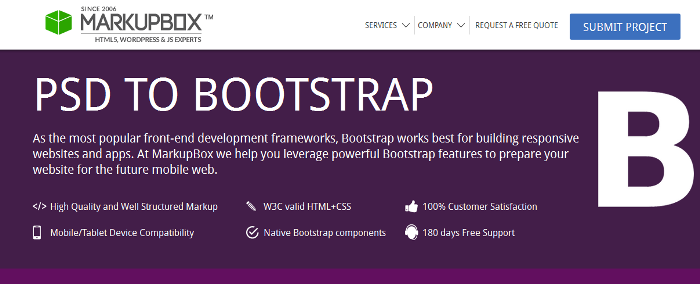 ValueCoders have a very loyal and strong customer base. They provide services like development and maintenance of applications, modernization and quality analysis. As a customer you will benefit from huge cost benefits, low infrastructure costs and the services of a highly professional team.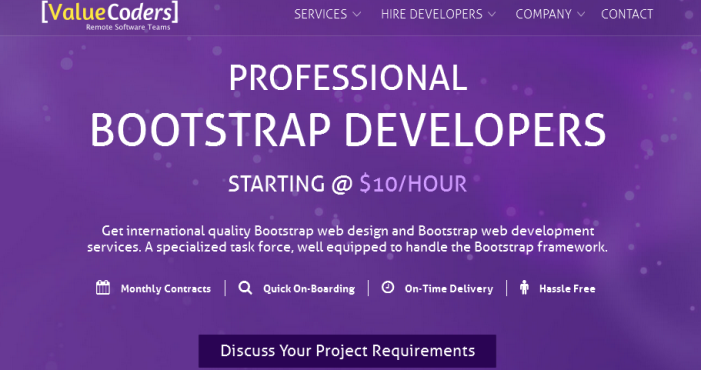 They provide services ranging from conversion of PSD to HTML/ XHTML/ CSS, WordPress, Joomla, Drupal, Shopify, X-Cart, vBulletin, Zen Cart, Magento, Prestashop, Modx and other CMS. CSSChopper's team comprises of around 200 professionals and their major clients include- HP, Cisco, Duracell, Vodafone, GSK, etc.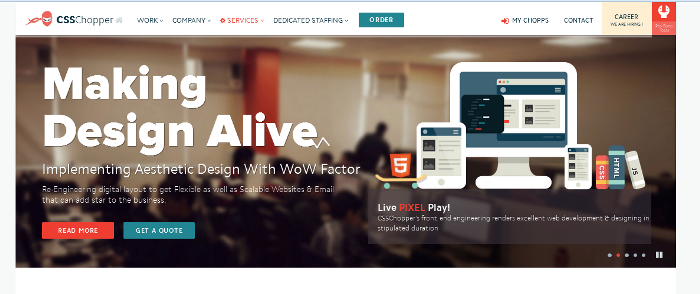 Established in California and having more than 10 years of experience in this industry, XHTMLJunction provides services like – responsive coding of HTML/CZZ, theming of WordPress/Joomla/Magento/Drupal , Bootstrap integration and e-Newsletter coding. Their major clients include Zoho, Elance, Farmers Insurance, University of Michigan, etc.
They are spread out across India, UK and Canada. eSiteWorld functions in mainly two business models: the Fixed Price Model and Hire a Developer Model. They provide services, such as- PHP Web Development, ColdFusion Web Development, Facebook Landing Page Development, eCommerce Web Development, Facebook Application Development and Wed Designing.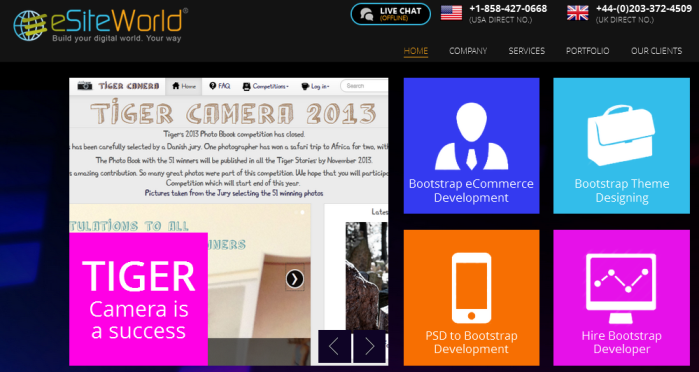 Rated among the top 100 SME by CRISIL. MakeXHTML is also an ISO: 2008 certified company. They provide services like- conversion of graphic Web design into HTML and its extensions, as well as skins / themes / templates for a variety of engines. They are well known for their fast turnaround times and quality conversions.
Netlings offer services like: conversion of PSD to Email, PSD to HTML, PSD to WordPress and Idea to Beta. They are well known for their services in web front-end development and WordPress integration. Netlings can adhere to all the specifications of HTML 5 Boilerplate, Twitter Bootstrap, Zurb Foundation and Skeleton. Clients can have easy access to their codes whenever required, as the codes are stored in a GIT based control system.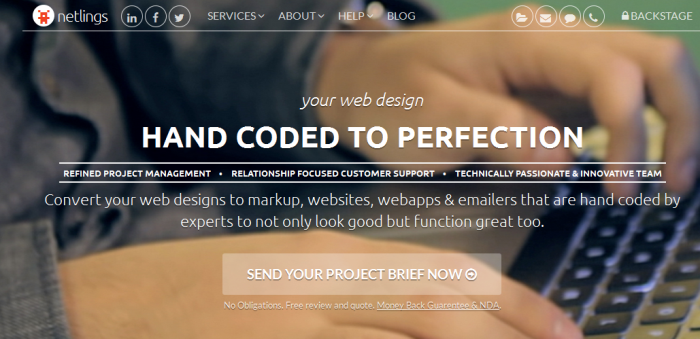 Webby Monks provide services, such as- PSD to HTML/HTML5/XHTML conversion, PSD to Responsive HTML conversion, PSD to Bootstrap conversion, CMS Integration, WordPress, Joomla, Drupal, WooCommerce, Virtuemart and Magento. The client can choose from a wide display of interactive components while opting for a PSD to HTML conversion. Their products are compatible across all major mobile devices and browsers.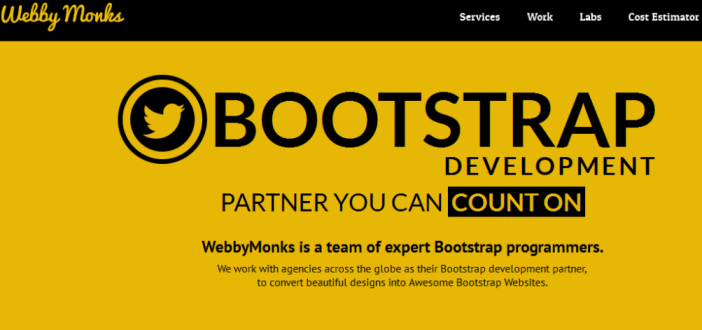 HTMLFirm is an ISO 9001 certified and CMMI level 3 company and they are well known for their reliable PSD to Bootstrap conversions.  Their major clients include- PC World, Toy Shop UK, Raj Travel World, Adobe, HP, Dyson, etc.