Top 10 Best Construction Accounting Software
Today, in this blog post, we will light upon the collection of 10 best Construction Accounting Software Programs that will help you manage your expenses and generate revenues with ease.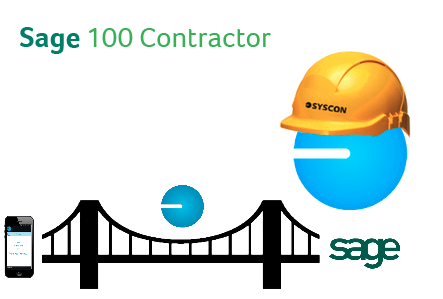 syscon-inc offers a reliable and robust construction accounting software, Sage 100 Contractor that will improve the productivity and efficiency of the construction related businesses with ease.
Sage 100 Contractor is a business management and accounting software designed specially for general and engineering contractors and subcontractors. This software program includes estimating, scheduling, project management, equipment management, accounts payable, general ledger, payroll and accounts receivable for better accounting management.
Syscon was the first company who has developed add-on reports and products for Sage 100 Contractor. So, if you are looking for the best construction accounting software, you should opt for Syscon's Sage 100 Contractor.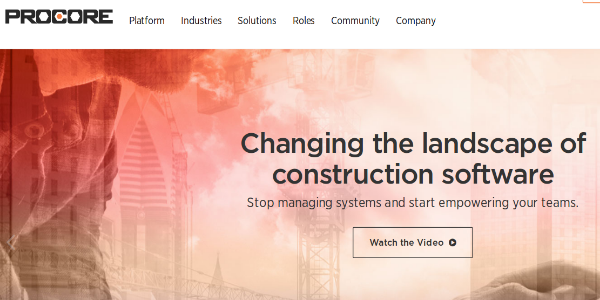 Procore is an incredible accounting software program that integrates contract management functionality for better results. It operates under the SaaS (Software-as-a-Service) model that allows construction companies to avail the software for rent instead of buying it directly.
The best part about Procore is that it is managed and maintained by the software developer, which can eliminate the Internet technology hardware, and labor costs. In short, it is an ideal solution for small to medium-sized construction companies.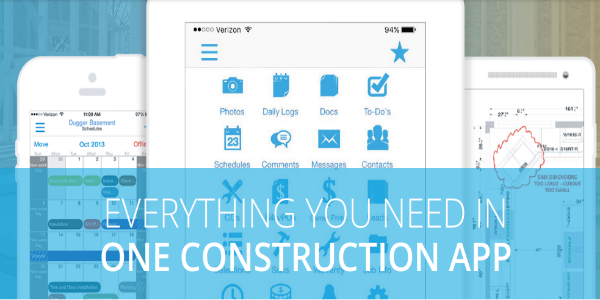 BuilderTREND is one of the leading accounting software programs for construction, home builders, and re-modelers. Both production and custom homebuilders can use this system. But it is an ideal solution for small to mid-size construction contractors, who don't have enough budget to raise funds for managing their accounting system.
It is a web-based construction management system that includes web portals that can be accessed online via any mobile device, such as iPads, iPhones, Android phones, etc.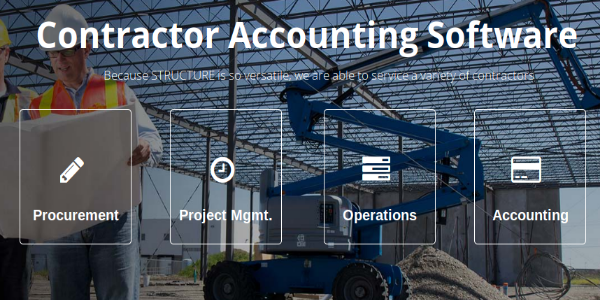 C/F Data Systems STRUCTURE is a beautiful account software developed for service contractors, such as earthwork, mechanical, HVAC, plumbing, and roofing contractors. There are various other construction-specific features that will boost the productivity of your business with ease.
STRUCTURE allows contractors to view insurance certificates, track materials, and equipment, and run prevailing wage reports.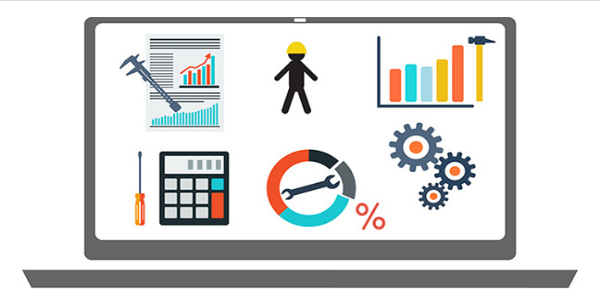 ComputerEase is a general construction management and accounting system used by all the construction companies, be it is a commercial, residential or specialty contractors.
It incorporates a strong project management functionality that comes with LEED tracking, document control, and other capabilities.
Overall, it is an ideal solution for medium-sized contractors- as it doesn't  require a lot of money.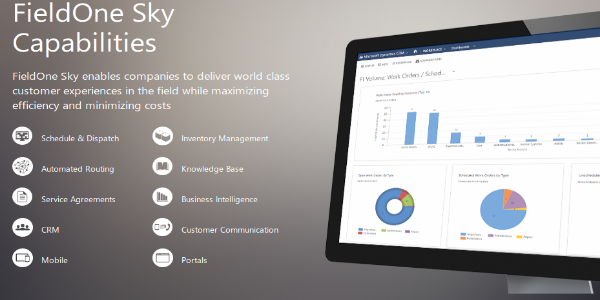 FieldOne is a modern-age operation management system that manages day-to-day workflows for construction based companies. It is a user-friendly system that allows you to manage routine tasks to streamline workflow processes with ease.
With this tool, you can manage inventory, track job costs, and send professional looking invoices on the fly. Although it is not an accounting software, it allows construction companies to manage their workflows for bringing efficiency into the business.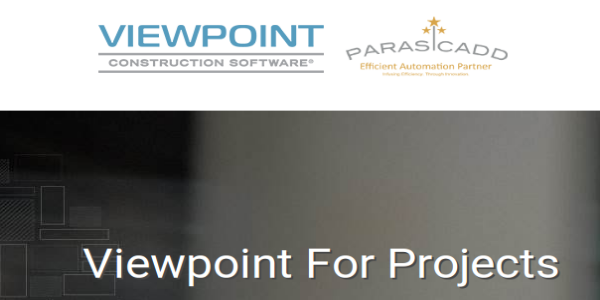 It is a complete enterprise resource planning (ERP) system, especially designed for construction companies. The system includes some of the basic accounting functions, such as general ledger, accounts receivable and other basic modules. Plus, it can also support item billing, project management, and equipment tracking.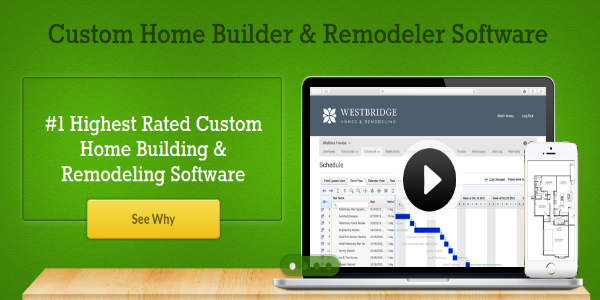 Co-construct is the highest rated custom home building and remodeling software system.
It is a web-based construction accounting software that allows small construction companies to minimize their IT maintenance costs and hardware investments.
There is also a secure portal for customers, contractors, subcontractors, and employees, so that they can access Co-construct anywhere they have an Internet connection.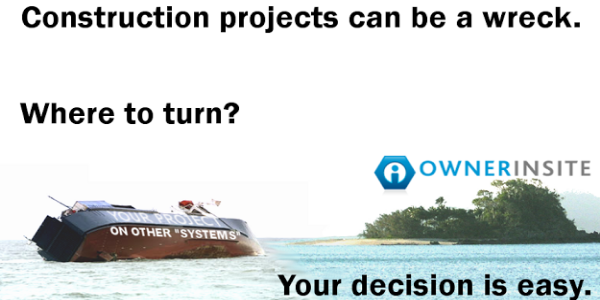 Owner Insite is the advanced accounting software that can help you manage your capital investments projects with ease. Owner InSite system has been used by various universities, school districts, government branches and other businesses who to effectively manage their construction projects.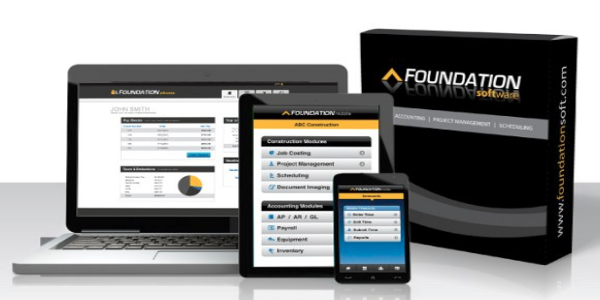 Foundation software is basically a general construction accounting system that includes job cost accounting, scheduling, and project management. It also offers accounts payable, accounts receivable, and general ledger modules. But it is also known for its construction reporting feature.
FOUNDATION for Windows comes with hundreds of reports, including government payroll compliance,  overhead allocations, over/under billing reports.
Conclusion
These are the top 10 Construction Accounting Software Programs that will help construction based companies to manage their accounting workflows with ease.