List of Top 10 Leading Alternatives to FreshBooks for Invoicing
FreshBooks is one of the most popular cloud-based accounting or invoice software that allows website owners to send highly professional invoices to their clients and get paid for their services on time.
This powerful online tool simplifies your accounting tasks and gives you enough time to let you concentrate on other activities related to your core business. With this, you can send invoices, track time, keep an eye on experiences in a matter of few minutes.
However, there are many small-scale businesses in the market those are facing challenges in finding the reliable invoice software at an economical price. With that concept in mind, we bring you the list of 10 most leading FreshBooks alternatives that can help you create and send professional looking invoices in no time.
1.  Invoicera
Invoicera is one of the best alternatives to FreshBooks.
It is an online invoicing app that allows you to track expenses, time and estimates like a breeze. You can create and send beautiful invoices to your clients and customers in a matter of few minutes.
The invoicera service supports around 20 reliable payment gateways and languages that you won't find in any other tool. It comes with stunning expense tracking features and online transactions are completely safe and secure.
You can even customize your Invoice template as per your requirement.
2.  InvoiceStudio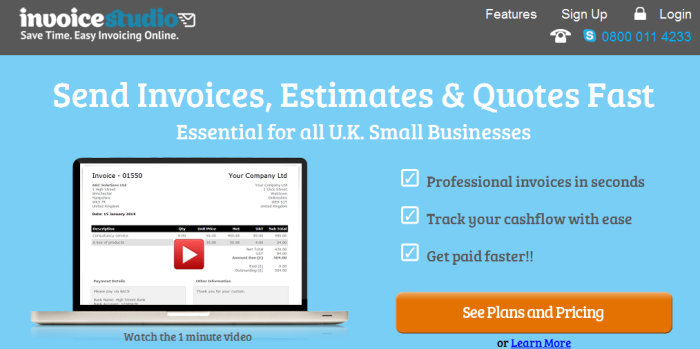 InovoiceStudio is a professionally- developed online invoicing software that lets you create and send invoices, track time and expenses like a breeze.
It provides everything that a business require from invoicing to  quotations, without ever using phone calls or emails. You can instantly update details such as contact name, billing address, contact number and email addresses with ease.
It also lets you see the current status and payment details of all invoices issued to your clients and customers.  And, the support of InvoiceStudio is excellent.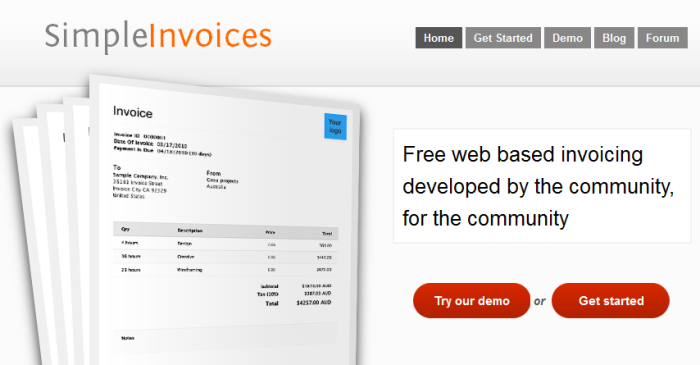 It is a simple, free and web-based invoicing tool that you can install either on your server/personal computer, or have hosted by their service provider.
The best thing about Simple Invoices is that its browser-oriented tools that one can access from anywhere. In fact, you can track your finances, send invoices and pdfs. This makes it simpler for clients/customers to read your invoices, without any hassle.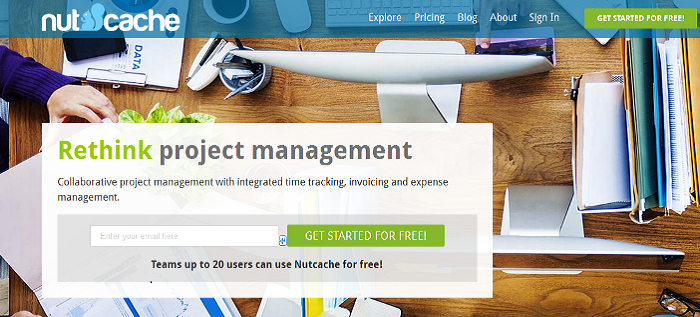 Nutcache is another great alternative to FreshBooks.
It is impressive, smart and simple accounting management tool.  It offers an extensive range of advanced features that can help you send invoices and track expenses and time like a breeze.
This tool lets you create and send unlimited beautiful and professional-looking invoices and estimates to the clients, without a hitch. You can even customize your bills by embedding your company's logo.
You can also organize, track and even work on your projects with your team and clients. Share files, add comments and manage checklists with this super-cool business management software.
5.  Harvest Invoice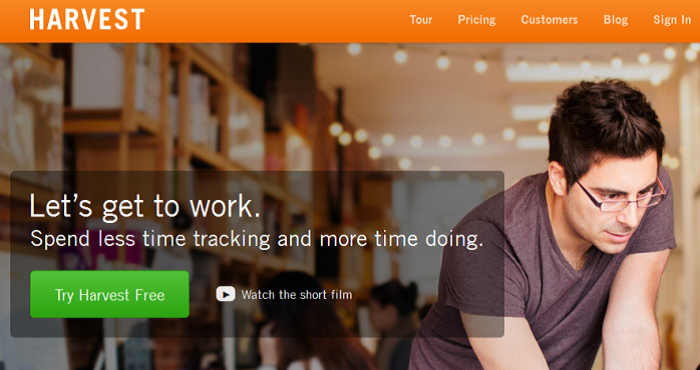 Harvest Invoice makes it simple for you to track time, estimates and expenses via your PC, laptop or smartphone.
It comes with a comprehensive and intuitive interface that lets you create, send and track your invoices with ease. It offers the time sheet approval to allow an admin to approve staff time sheets.
Furthermore, Harvest Invoices supports various popular payment gateways such as PayPal, Stripe, and authorize.net.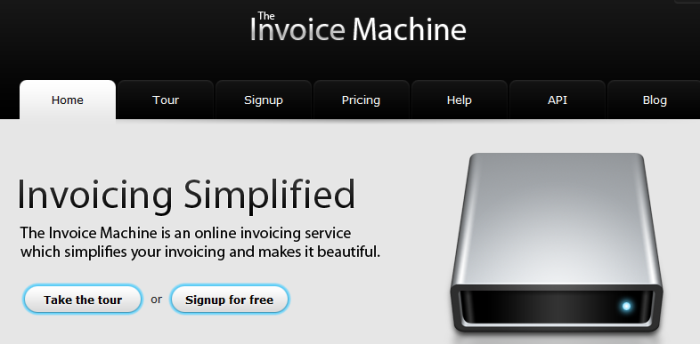 The Invoice Machine is a sought-after online invoicing service that makes it easy for site owners to create and send invoices to their clients.
It comes with a simple and easy to use intuitive that let you create professional looking invoices quickly and effortlessly. You can also attach the pdf files of your invoices via an email. It also includes a billing timer that you can start while doing your work.
7.  Ronin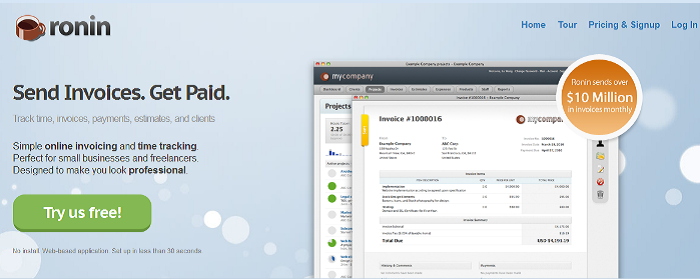 Ronin is a nice way of tracking and managing time, invoices and estimates of a business. It is a perfect online invoicing and time tracking tool for those who are running a small business.
This tool lets you create and send professionally appealing invoices and estimates to your clients, customers, and stakeholders. You can track time, payments and estimates within a few clicks. It lets you convert your approved estimates into projects which can be invoiced in the latter process.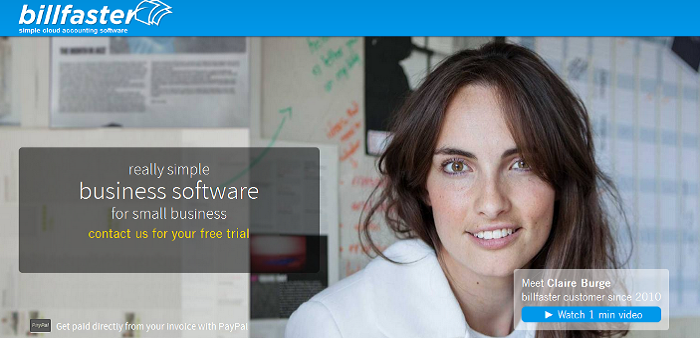 It is a user-friendly online accounting management tool that allows small businesses to create and send invoices to their clients, without any hassle. You can access your accounting information at anytime, anywhere either from your personal computer, laptop or a smartphone.
BillFaster makes it super easy for you to craft beautiful invoices, sales estimates and orders in a matter of few minutes. It lets you track time, estimates, expenses and financial reports to help you run a business swiftly and effectively.
9.  Xero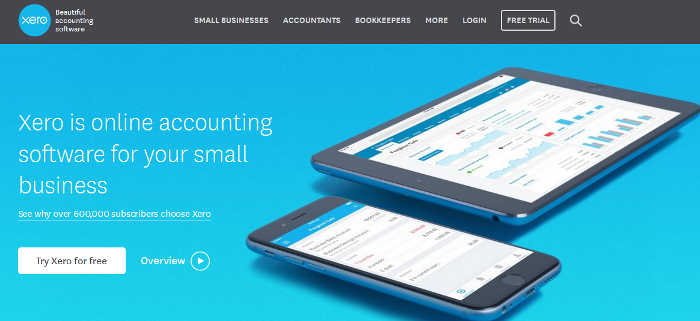 If you want a quick and effective solution for your accounting management, then Xero is the best tool. It is a powerful online invoicing software that helps you in getting real time report of your cashflow.
You can access it from anywhere, anytime on your PC, tablet, Smartphone, etc. It lets you track your updated financial reports within a few clicks. Overall, Xero is a perfect option for those small organizations who need a simple yet effective accounting management application for their business.
10.  Invoiceberry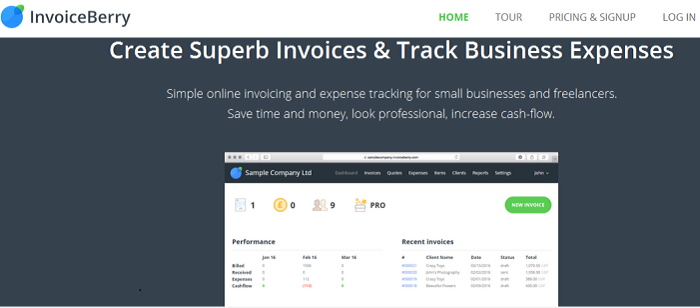 Invoiceberry is our last but not the least alternative to Freshbooks.
It is a simple, intuitive and versatile invoicing and expense tracking tool used by small businesses and freelancers. You can use this tool to save time, money and efforts while creating invoices for your business.
It lets you craft professional and interactive invoices that can help you increase your cash flow, without any heavy lifting.
Conclusion
Hopefully this blog post helped you in finding your favourite alternative to Freshbooks. You can read, and check the official websites of these services and pick out the most suitable one for your business.