Top 10 iPhone Mobile App Development Companies 2017

The iphone mobile application development market has shown a rapid growth over the past few years. The growing popularity of iPhone devices among the people allowing iPhone app developers to create interactive and innovative applications. With the help of the latest tools and technologies, developers can produce the best quality of app for the iPhone users.
However, many amateurs find difficulties in picking up the most reliable iPhone app development services. So, in this post, we will explore the 10 best iOS application development solutions for your business. This post will also help you find the most credible and leading iPhone app development companies across the globe.
Let's get started!
HireMobileGeeks is an incredible company that offers you a simple way to understand their wide range of services via their portfolio. The company has emerged as one of the leading global app developer and post-PC technology solutions.
2.
Willowtree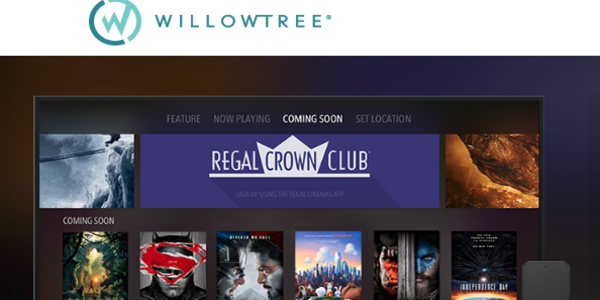 Willowtree is an ideal option for those who are looking for a complete designing and development solution for their iPhone applications. The company specializes in providing top-notch iPhone app development services at the most convincing prices.
For applications they have developed earlier, they have created a library of pre-coded modules to save your precious time and efforts. When it comes to their achievement, Willowtree  was among the finalists of the Appy Awards for mobile apps in 2015.
If you are looking for the versatile app development company, you should opt for Fueled. It strives to offer all sorts of functionality  including money-management app Nimble, and multiplayer trivia game QuizUp.
The organization holds a ton of experience in designing and developing high-quality iOS applications that deliver better results.
4.
Intellectsoft
Intellectsoft has developed high-quality applications for multiple industries including financial services, healthcare, gaming, etc. They offer a wide array of iOS app development services that will cater all types of businesses – start-ups, SMEs, and corporate level. They have great experience in developing different sorts of applications for their clients and customers.
The company is equipped will a team of proficient engineers and developers who develop high-end and profitable applications for iOS devices.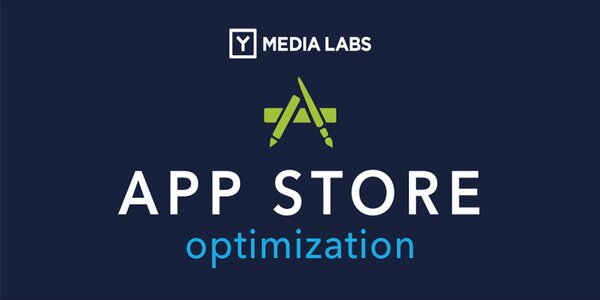 Y Media Labs believes in an innovative approach and thus, help their client to see what they can't see themselves. They specialize in developing the finest quality of applications for iPhone devices before the deadline.
Their "Nom Nom Paleo" application has grabbed the first position in the Food and Drinks industry – all thanks to Y Media Lab's creative app developers.
6.
Worry Free Labs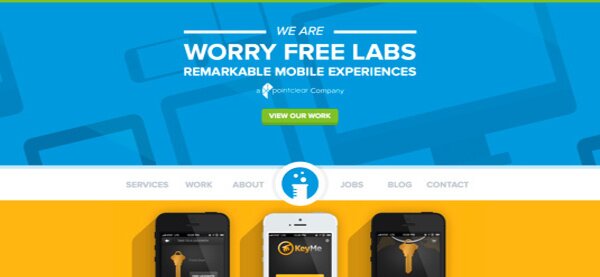 You can also hire Worry Free Labs if you want a highly interactive, intuitive and cost-effective iPhone app development services.
The company has 10 years of experience in developing iPhone applications for their clients. They have developed iOS applications for dating, productivity, and crowd-sourcing as well.
7.
Fuzz
Although Fuzz is a trusted  iOS and Andriod app development service provider, it specializes in delivering enterprise-level projects at the most competitive price. They offer multiple services including, strategy, marketing, and UX design.
The company has already worked with renowned names such as AT&T, MTV, and Comedy Central. It means you can trust this company and avail their top-class services.
8.
Waracle

Waracle is a reputed company that runs in a partnership with Virgin Atlantic, Clydesdale Bank, and Ryder Cup. When it comes to the iOS app development services, Waracle develops high-end applications for their iOS users. It also offers app marketing solutions to different scale, sizes and categories of industries.
Qburst was commenced in 2014 and grabbed the Best Mobile App developers of India Award. Now, it has become one of the most promising app development companies in the globe. You can opt for Qburst  to make the most advanced technologies such as near-field communications and beacons.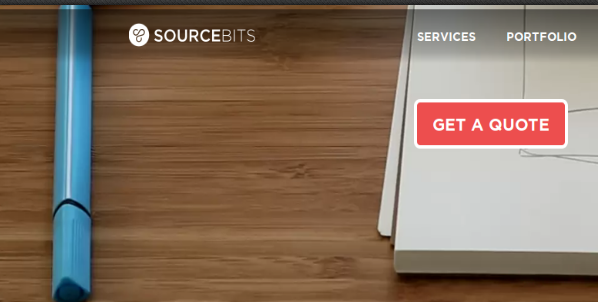 Sourcebits offers a ton of diversified services – from the strategy to design and development to marketing and analytics. Although it is a huge app development company, it also delivers cost-effective services to the small-scale and average-sized business. The company has a strong reputation in delivering UX/UI designing and development, marketing and cloud computing services across the globe.
Conclusion
Choosing the most reliable and suitable iPhone app development services depends on the choice of your selected app development company. Thus, always opt for a company that can offer you tailor-made, technically robust and impeccable iPhone app development solutions at the most convenient price.