Plugin Review: Create Better Product Lists with WooCommerce Product Table
Today's customers are smart and tech-savvy. When they visit E-commerce websites, they want everything, from site's landing page to product pages, neat and clean. They don't want to come across any mess while purchasing their desired products.
Generally, before buying the products, shoppers want to have a look at as many products as they can and review them from different metrics such as colors, models, sizes, price tags, etc. It helps them to make informed shopping decisions easily and quickly.
For this, you need to arrange your products in a streamlined and well-organized manner. The WooCommerce Product Table plugin can help you to do that easily and swiftly. It lets you  avoid the hassles of WooCommerce product attributes and arrange your products and the related items easily into a table format within a few clicks.
Just have a quick glance on this plugin and see how it helps you.
WooCommerce Product Table:
Cost: $75
Company: Barn2 Media
Support: 12 Months support
The WooCommerce Product Table plugin allows you to list all of your products, their descriptions, and specifications in a table format.It also helps you to sort out your data easily and categorize them quickly, making it extremely convenient for shoppers to find their desired products in the smallest possible time.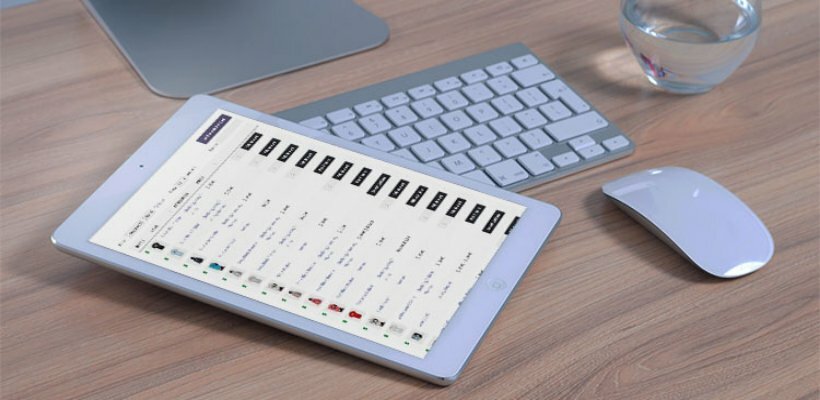 This responsive plugin easily works on different devices, allowing customers to view the product tables easily on small screens too.
Installation Process:
You can download this plugin after paying $75 to the company. A license key is given to you so that you can activate the plugin and use it easily. Upon activation, the plugin automatically creates a WooCommerce table listing all products available on the site. If you face some problems, then you can go through its user guide in which everything is explained in detail.
Easy Breakup of The Whole Process In Steps:
Pay $75 to the plugin developer and download it from here.
Now, go to your WordPress site admin area and navigate to Plugins > Add New and click the upload button.
Pick the ZIP file you have downloaded and follow the guidelines to install the plugin on your site. Upon installation, activate the plugin,
Now, you need to visit WooCommerce > Settings > Products > ProductTable and save the license key you get.
Add the shortcode to any page or post – [product_table]. This will help you to display all of your products in a table.
Based on your needs, you can customize the product tables easily.
Key features at a glance:
Product table view or list,
Filter widgets,
Ajax Add to Cart,
facility to select multiple products,
Add to cart buttons
Fully responsive to all devices and
Custom taxonomy support.
key advantages of using WooCommerce Product Table plugin:
1. It Matches With Your Site's Theme Perfectly
When you install this plugin on your site, it inherits styling from the theme like colors and fonts. It makes your website more professional and appealing. Based on your needs, you can style your site with CSS too.
2. Select The Columns You Want To Show In The Woocommerce Table
The plugin supports data for WooCommerce products. You can display each piece of data as a separate column in the table. The best thing about this plugin is that you can display a number of things in the column for products such as product name, price, dimensions, weight, stock, reviews, product image, categories or tags, publish date, short description, SKU, id, etc.
In case, you are using product attributes or variations, you can use the plugin to display these things. Furthermore, you may include 'Add to Cart' in the WooCommerce products table. It helps buyers to purchase their favorite products easily and quickly from the product list view. Thus, they don't need to navigate to the different product pages to choose the desired goods. You can also use the 'select quantity' option next to the Add to Cart button.
3. Use The Plugin On WooCommerce Category Pages
Generally, the WooCommerce Product Table plugin is used on WordPress pages and posts. If you need, you can place the plugin on WooCommerce category pages with the help of new list view shortcode. You should have sufficient technical knowledge to implement this feature on your site.
4. Help Buyers To Find The Products Easily
WooCommerce Product Table is a boon for online shoppers. It provides a number of options to shoppers so that they can easily find their favorite products. Have a look at some main options-
Depending on your needs, you can display, reposition or hide the keyword search box.
Buyers can click the tag/category option if they want to look for the products by specific tag/category.
Add 1 or more filters either above or below the table.
Buyers can use the column to sort out the products in ascending or descending order.
You have the option of 4 styles of pagination buttons. You can use them to display the rows of products on each page of the list view.
5. Use The Lazy Load Option
When you use the plugin on your site, then by default, it automatically loads all products together. If your site has lots of products, then its performance can be affected. You can use the lazy loading feature of the plugin. It loads the product table 1 page at a time. So if you're displaying 10 rows per page, only 10 products are loaded at a time. It helps you to increase the performance of your site up a great extent.
6. Recommended For:
Although, All E-retailers can use this plugin on their WooCommerce sites. But, it is especially recommended for all those E-stores that have various products catalogs and directories such as online restaurant food ordering system, computer/Electronic E-shops, etc.
Our verdict
A highly recommended product for E-retailers. WooCommerce Product Table helps you to create a WooCommerce list view easily and quickly. It also helps shoppers to explore their favorite commodities without any problem. Furthermore, its responsiveness and flexibility make it more beneficial to WooCommerce site owners. I give 8 points to this plugin out of 10.