7 Best Tips For Magento E-commerce Store's Success
The thought of running an online store can be terrifying, even for experienced site owners and entrepreneurs. There are multiple factors that need to be considered while setting up a functional online store.  However, with the help of some essential tips and tactics, you would be able to create, run and grow your Magento Ecommerce store with ease. Here in this blog post, we will share some tips to help you increase the chances of your online store's success.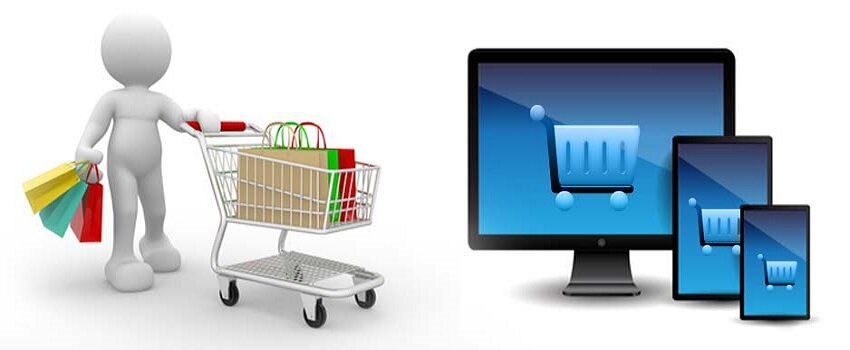 Magento without a doubt is the most sought-after content management system. It is developed specially for an eCommerce solution. It offers a plethora of advanced functions and features that can help you create fully-functional e-store at the drop of a hat (literary). This platform gives you the flexibility to create a customized eCommerce store, without any hassle.
A thriving online store not only adopts visually appealing web design but also grabble innovative components to generate more sales and revenues. For a successful e-store, you need to allow your web visitors to buy your products online, browse your website and make payments via reliable payment processing gateways. And for this, you need to provide them exceptional shopping experience. Encourage them to visit your site and buy over and over gain from your store.
To make this possible, we will explore the following tips and tricks that can help you simplify the whole process of creating and running a successful Magento eCommerce store.
1.    
Craft a User-Friendly Shopping Cart System
Developing an online doesn't automatically help you generate sales. For better results, you need to create a user-friendly shopping cart that will give a quick and simple way to web customers to buy your products online, without any hesitation.
If you create a complicated shopping cart system, you will start losing your web customers as this consumes a lot of time and creates confusion.  Instead of this, you can opt for a fully- hosted, subscription-cart services, offered by Magento.
It provides all the hosting, payment integration, phone-based support and hosting to make your work easier. In addition, Magento offers plenty of exciting features that let you customize your shopping cart according to your needs.
A simple and robust shopping cart system will give a better experience to your web customers, and also provide clear information related to the products and the total cost (that includes shipping charges and taxes).
2.  
 Search Engine Optimization
Nowadays, utilization of advanced online marketing techniques become essential to run a successful online business. Not all web customers will browse or visit your site when they search for a particular product, service or category.
For that, you need to display your products and services on the top of the Google and other search engine result pages. You can follow some powerful strategies for optimizing your e-store for search engines.
Essentially, it requires decent title tags that incorporate your targeted keywords and fresh & high quality of content and some good URLs from another web page to your web page.
Don't forget to write down a set of unique product descriptions and other imperative components on all of your web pages to prevent duplicates because cloned pages quickly removed from search engines.
So, optimize your online store and drive more web traffic to your store which in turn increases your sales and revenues.
3.    
Offer a Preferred Payment Method
An eCommerce site gives an international coverage for your products and services. Thus, it becomes necessary to understand the preferred payment methods of diversified markets in order to generate more sales.
For example, payment via credit card is more relevant in the U.K. and U.S. while bank transfers are more applicable to Indian consumers. Therefore, offering a preferred payment method to different customers is extremely important for the growth of your Magento online store.
4.    
Easy Sign-up Process
If you want to convert your web visitors into potential customers, you need to simplify your sign-up process. Most of the sign-up processes ask for too many information and this allows the visitors to leave the process in between. Obviously, nobody wants to spend extra time and effort in signing up your site. Thus, you can set up a simple sign-up process for your site.
In fact, there are many online stores that induce web consumers to sign-up before placing an order.  However, online marketers utilize this technique to "lock-in" their web customers, but still this has a risk of abandonment. So, think before integrating a robust sign-up process – whether you need it or not? If yes, ensure that it is very simple and time-saving.
Note: You can add a sign-up for that includes email address, password, register and login icons and forgot password link.
5.    
Switch Currency Automatically For Every Geographic Location
This is an imperative aspect that can help you get success effectively and efficiently.
You won't generate sales if you allow your targeted customers to do the currency conversion. In fact, you start losing your customers immediately when they view alien prices. Instead of this, you can help your customers by automatically convert the currency as to the geographic location of the customers who are browsing your site in real time.
6.  
 Utilize Social Media Websites
For more effective marketing, you can make a use of social media platforms. Social media can help you get a good amount of web traffic.  You can display and promote your products or online business on the popular social media websites such as Facebook, Google+, Twitter, Pinterest, etc. This is an affordable marketing technique that can help you generate more sales in a quick time span.
7.    
Security
Security is one of the crucial aspects that play a significant role in determining your sales. It is hard for the customers to trust a particular online shop while making a payment. Most of the people look uncomfortable in making payments via credit or debit card.
In order to get successful, you need to provide a safe and secure online payment procedure as it is the only way to gain their trust.
Conclusion
These are the 7 best tips that you can use to grow your Magento eCommerce website. Don't hesitate in following these tips/tricks.
Author Bio:
Maggie is a Magento Developer by profession and writer by hobby. She works for Markuphq Ltd., which is an expert in providing convert psd to responsive magento service to global clients. Connect with her on Google+ and Twitter.