List of Top 10 Best Online Time Tracking Tools and Softwares
Time is a key to success when it comes to running a business. As a business owner, you always want your employees or your team to effectively manage their time while working on their project. It is the one thing that we never get back once spent. So, it is always a good idea to integrate a tool that can help you track the time of your employees to get better visibility about their quantity and quality of  work.
An effective time tracking strategy ensures the profitability, credibility, and productivity of an organization. And the best part is that profit leads to individual bonuses and hike in salaries – this leads towards the growth of an employee(s) as well.
Therefore, most of the business leaders are integrating robust time tracking programs to ensure the efficiency of their team members. If you are also looking for a simple yet powerful online time tracking software for your business, then you should read this blog post.
Here is the list of ten user-friendly time tracking tools that will take the productivity of your workers/employees to the higher level.
Twproject is one of the most promising software available for tracing your time and save money. With Twproject you can log it in several different ways according to your habits. Insert your projects and assign your colleagues: with Twproject will be able to trace progress according to time spent and deliver faster. Work log can be approved and notifications will remind you to complete your time sheet. Project estimation and work inserted will generate a real time resource work load to get the best out of your team. With Twproject you will have much more than a simple time tracking tool.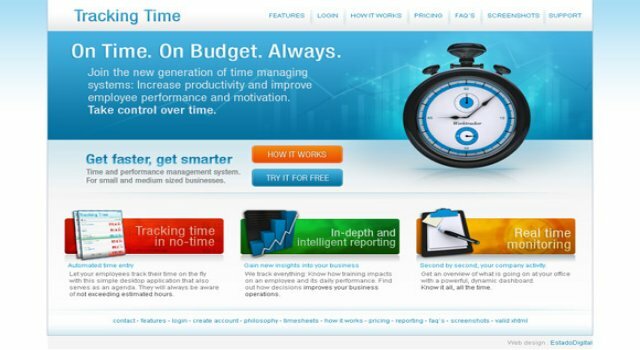 TrackingTime is an incredible online tool that offers apps for Mac and Windows users. You can also enjoy an iOS and Android app too. The tool comes with an intuitive user interface that lets you and your team members track their time while working in a quick and easy way.
All you need to do is to add a task, choose a project, and press play button to start tracking your time. The tool enables you to review how many clients have taken up the majority of your time, and how you are devoting your time in-between your projects.
There is also a pro version of TrackingTime that has a calendar integration to let you manage and monitor each and every tasks & project with ease. You will also get a robust reporting feature to enable you to analyze where the team's time went and filter by project, user, or client in a matter of few clicks.
3. Tick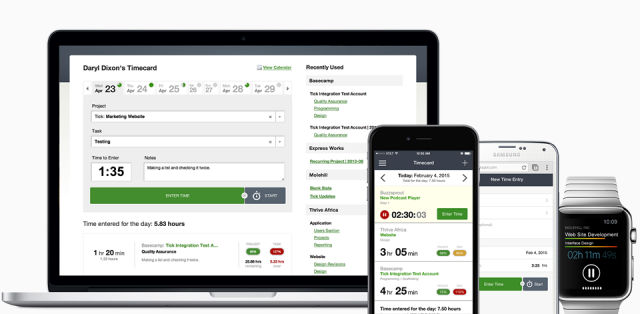 Tick makes it super easy for business owners/ managers/employees/team members, etc to track their time while working on their respective projects with an objective to generate positive results. It allows people to choose the project, adds a task, and record their time via the simple interface.
It comes with an incredible feature that lets you see the progress of your project. Even, you can also ensure whether it is under or over budget – all thanks to its overall budget and task-specific budgets option. See the productivity, and profitability and how much time spent by an employee or client via its dynamic reporting feature.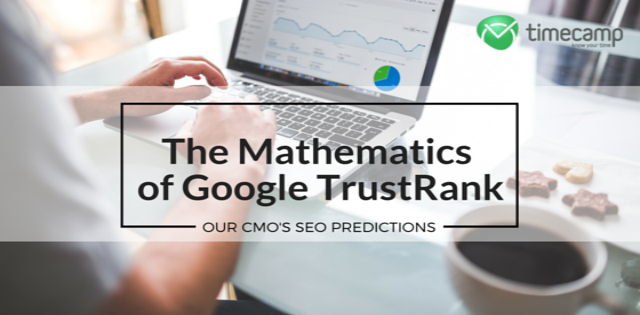 Timecamp is an ideal time tracking software that helps employees or clients to track their time for enhanced productivity.
The tool integrates with your calendar and tracks billable and non-billable time with ease. Even, it allows you to incorporate notes to time entries and also showcase how your estimated hours compare to actual worked. It also comes with invoicing capabilities to let you bill clients after the completion of projects.
5. Timely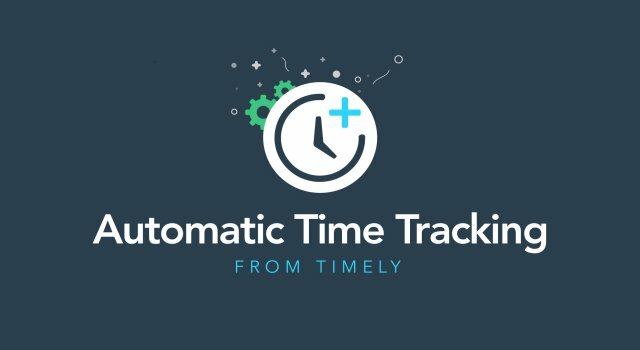 Timely in an automatic time tracking tool designed especially for freelancers and team members. Apart from this, it integrates well with popular calendar providers such as Mac and Google so that you can tag each with a specific project. You can also make a use of drag-and-drop option to move your projects/tasks around with ease.
The program also empowers manager to see his/her team' projects and calendar to get more visibility about the individual's performance.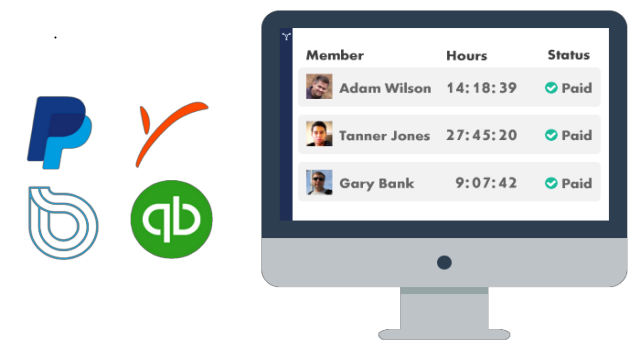 Track time of your employees, clients, and team members just by integrating this powerful time tracking software.
The tool allows managers to see who is working and on which project. Most of the business owners use it because it runs in the background of a user's computer and takes screenshots periodically to ensure whether your employee is being productive or nor.
Over the top, Hubstaff integrates with Quickbooks, PayPal, and Payoneer for safe and secure online payments.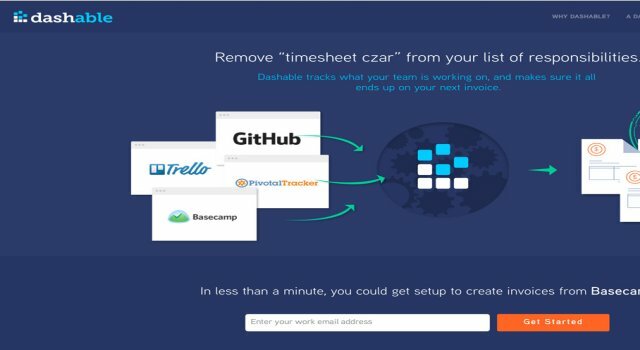 Generate maximum productivity by delivering top-notch projects on time  using this super-friendly time tracking program.
It  gathers project information from apps such as Github, Trello, Basecamp and syncs a project's status. Even, it sends an email daily to users to have them verify their activity or total time spent for each day. Thereafter, managers receive an email each morning to analyze the previous day's work and of course, billable hours.

Freckle is a user-friendly solution for tracking time of your in-house employees and team members for better profitability. It lets manager keep tracking all their projects and tasks using its tagging system. He/she can also keep a track on non-billable time.
In addition, there is a Pulse section that allows employees to see their productivity day to day, and can import timesheets from Excel and other time tracking apps.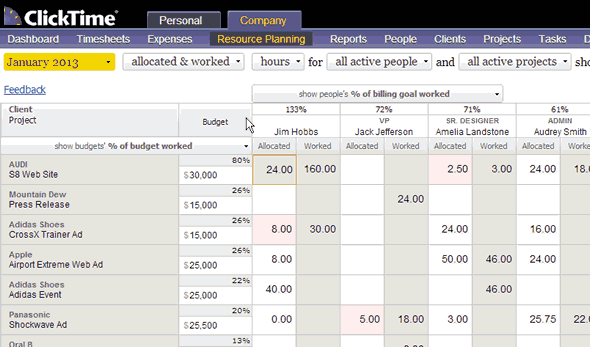 ClickTime helps managers to track time of their projects, employees, clients and team members with an objective to understand about the profitability of an account, employee utilization and the amount time spent on each project by employees.
With this tool, employees can enter expense sheets in order to track hard costs related to a project. It also allows managers to allocate employee time effectively, and its in-built reports enable you to search projects at risk of over-servicing.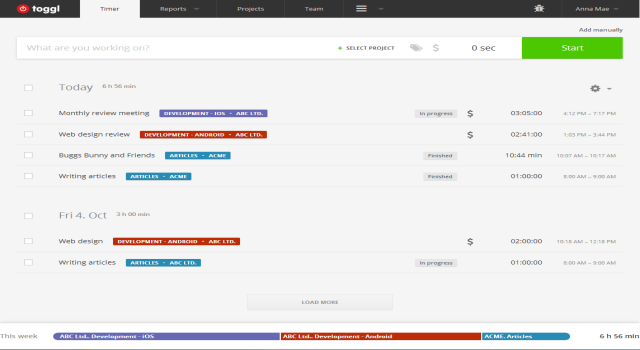 Toggl is the most sought-after online time tracking program that has the potential to support separate teams within a company.
It comes with a tagging feature that allows you to manage and monitor each every task and help you know more about their individual performances.
Conclusion
These are the ten most promising time tracking software that will help you manage you and your team's productive hours for better visibility and profitability.